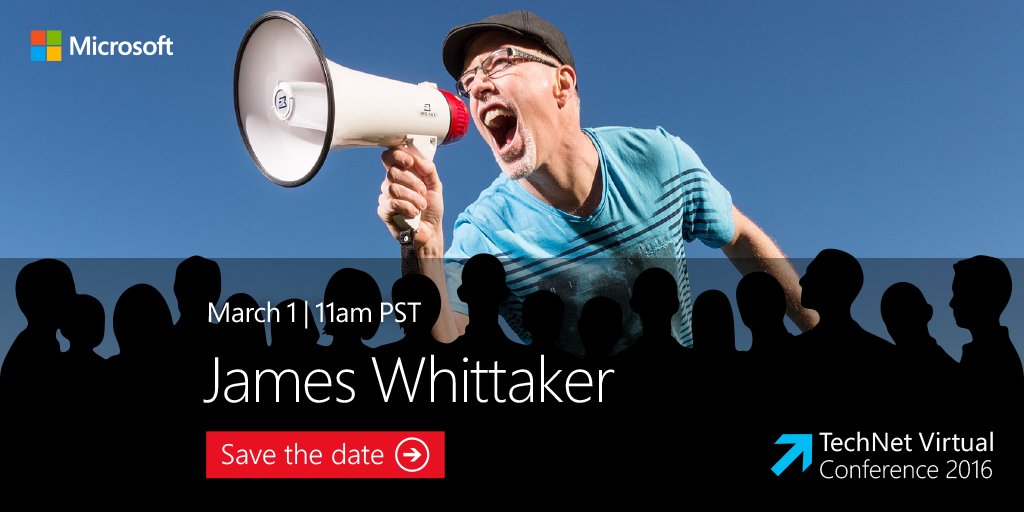 Oh boy. Microsoft Distinguished Engineer, James Whittaker, just got added to the docket of the upcoming TechNet Virtual Conference.
JAMES WHO?
For those of you who don't know who James Whittaker is, he's gotten a Ph.D in Computer Science from UT & is former Professor at the Florida Institute of Technology.  He worked for Microsoft for 3 years, left for Google for 3 years, then came back to Microsoft.  And he's one of the most dynamic speakers we have.
He doesn't pull punches and he usually has no filter.  And he LOVES BEER.  In fact, he's known to drink on stage & that's when folks in the audience lean in, wondering, "Damn, what's James gonna say next?"  There's never been a James Whittaker presentation where I haven't walked away with some mind-bending insight.  (I'm curious however if he's gonna rail it in a little given that this is a video broadcast.)
In short however, if you're invested in Microsoft technology, you'll definitely want to check out DocJamesW's presentations at the TechNet Virtual Conference.